Introduction
FrontAccounting (FA) is a professional web-based Accounting system for the entire ERP chain written in PHP, using MySQL. FA is multilingual and multicurrency. For further information and more downloads, visit our website, http://frontaccounting.com.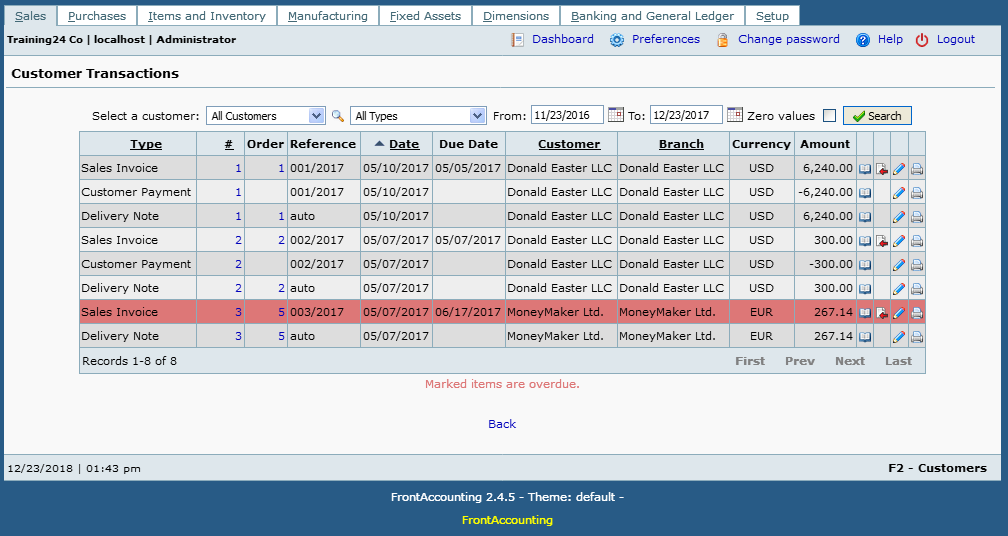 Accounting Primers
Opening Balance
FA Project Links
Tutorials
FA Payroll
FA Other Modules
FA Fixes not in Official repos as yet
FA v2.4 Current Stable
FA v2.5 Current Unstable
Community Links
Wprowadzenie
FrontAccounting (FA) jest profesjonalny, internetowym systemem klasy ERP napisanym w PHP, przy u偶yciu MySQL. FA jest wieloj臋zyczny i wielowalutowy. Wi臋cej informacji oraz pobranie 藕r贸de艂 programu na stronie frontaccounting.com.

Program dost臋pny jest r贸wnie偶 w modelu SaaS w wersji dostosowanej do polskich przepis贸w ksi臋gowych na stronie partnera mKsiegowa.pl.