Introduction
FrontAccounting (FA) is a professional web-based Accounting system for the entire ERP chain written in PHP, using MySQL. FA is multilingual and multicurrency. For further information and more downloads, visit our website, http://frontaccounting.com.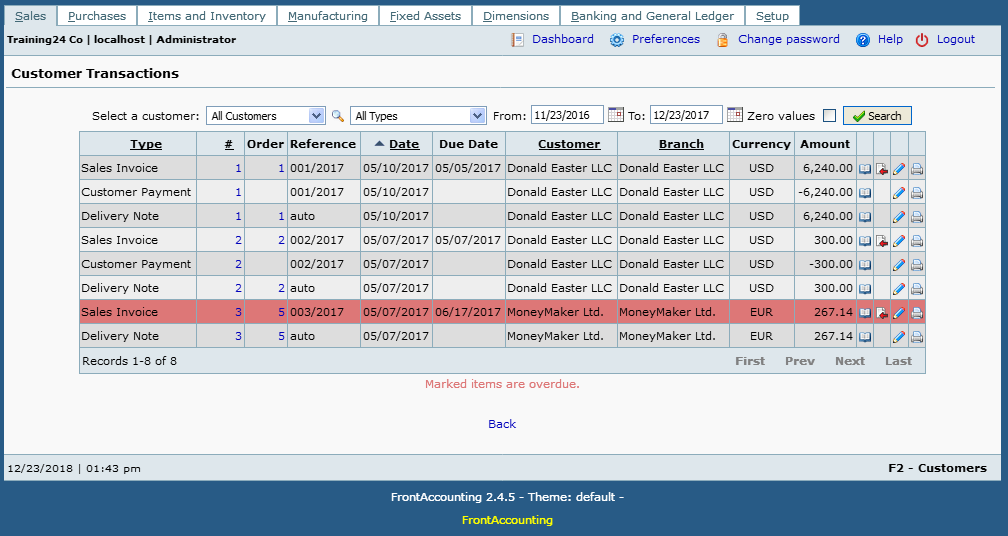 Accounting Primers
Opening Balance
FA Project Links
Tutorials
FA Payroll
FA Other Modules
FA Fixes not in Official repos as yet
FA v2.4 Current Stable
FA v2.5 Current Unstable
Community Links
Introduzione
FrontAccounting (di seguito FA) è un programma di gestione contabile professionale in grado di coprire l'intero processo di pianificazione delle risorse aziendali (ERP). E' scritto interamente in PHP in modo da avvalersi pienamente dei vantaggi dell'interfaccia web, ed utilizza MySQL come database. FA può essere personalizzato con un'interfaccia multi-lingue ed è in grado di operare in svariate valute. Per ulteriori informazioni e download disponibili, vi suggeriamo di visitarne il sito web, all'indirizzo http://frontaccounting.com .
I link sottostanti offrono informazioni di interesse generale (in lingua inglese):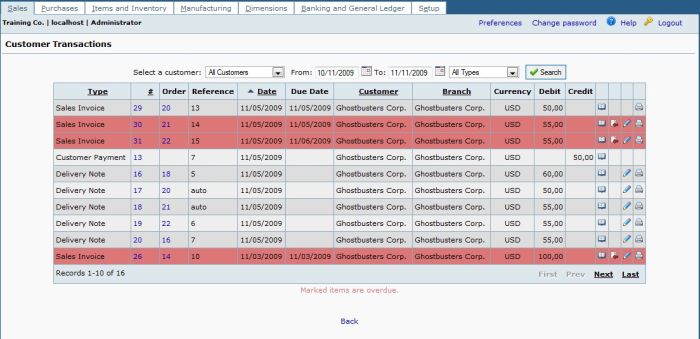 Informazioni di base sulla Contabilità
(in inglese)
Collegamenti al Progetto FA
Retribuzioni e Risorse Umane per FA
Fix per FA non ancora inseriti nei Repository Ufficiali
Instabilità di FA v2.4